The nonsense just doesn't stop with these folx. This is ridiculous.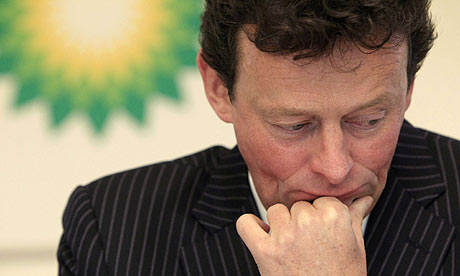 HOUSTON — The company whose drilling triggered the Gulf of Mexico oil spill also owns a rig that operated with incomplete and inaccurate engineering documents, which one official warned could "lead to catastrophic operator error," records and interviews show.
In February, two months before the Deepwater Horizon spill, 19 members of Congress called on the agency that oversees offshore oil drilling to investigate a whistle-blower's complaints about the BP-owned Atlantis, which is stationed in 7,070 feet of water more than 150 miles south of New Orleans.
sitfu.com
Taking a Closer Look at the Stories Ignored by the Mainstream Media