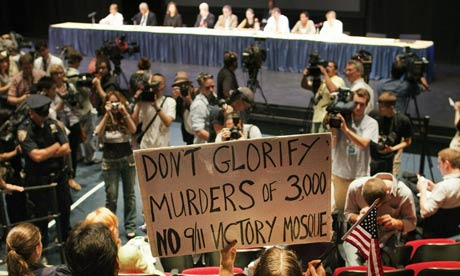 A woman holds up a sign protesting plans to build a mosque close to the World Trade Centre site in New York. Photograph: Michael Nagle/Getty Images
The battle over plans to build a mosque near the site of the 9/11 terrorist attacks in New York is fuelling a surge in anti-Muslim protests across the US, including opposition to new Islamic centres from California to Georgia.
Religious leaders and civil rights activists warn that a tide of Islamophobia that has swept the country since the destruction of the twin towers is being heightened by political exploitation of the New York dispute before nationwide elections and is increasingly bound up with hostility to immigrants and other forms of racism.
sitfu.com
Taking a Closer Look at the Stories Ignored by the Mainstream Media