I'm diggin' this new crop of young artists from the bay. Moe Green is dope.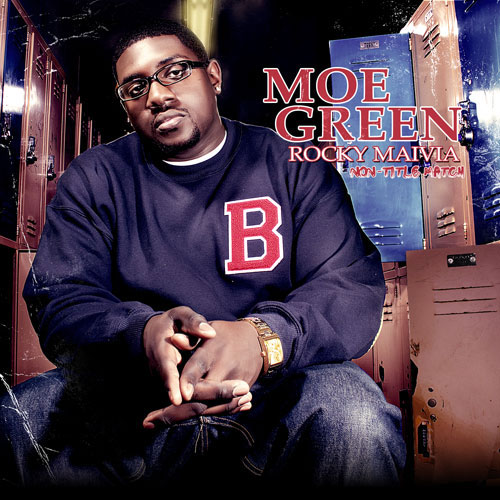 Moe Green – Rocky Maivia (Interdependent Media) July 15th, 2010
"Ride" http://media.audibletreats.com/Moe_Green-Ride.mp3
Assets: http://www.audibletreats.com/download/moe_green
Album download: http://moegreen.bandcamp.com/album/rocky-maivia-non-title-match
The California city of Vallejo has been making noise this year, much of it thanks to rising lyricist Moe Green and his album Rocky Maivia: Non-Title Match. While the album title borrows its name from The Rock – Rocky Maivia served as the superstar wrestler/actor's moniker when he first debuted in the ring – Green, named as part of KMEL's Bay Area Freshmen 10 earlier this year, largely eschews sports talk, instead using the title as a metaphor for where he is in his own career – the newcomer with great potential. Potential, we might add, that has the accolades pouring in for this 22-year old rhymer, including a spot in XXL Magazine's coveted Show & Prove.
XXL Show & Prove.
Named part of 106 KMEL's Bay Area Freshmen 10 class.
Performed at SXSW/CMJ and alongside Jay Electronica, Murs, and more.
Praise:
PopMatters: "With a prize like Rocky Maivia: Non-Title Match under his belt, be prepared to see Green go the distance."
URB: "The opening acts at the Key Club were some of the best I've seen at one of the shows put together at the venue. TRUTHLiVE and Moe Green from the Bay Area were both gifted lyricists."
Red Bull's ChinaShopMag: "Moe Green is the type of MC who creates a string of scenes with each bar that can stand alone, but somehow make sense when tied together…Moe Green makes down-to-earth hip-hop that doesn't neglect thinking beyond reality."
sitfu.com
Taking a Closer Look at the Stories Ignored by the Mainstream Media